"Roof Inspection for Insurance Purposes in Orange County: Why Coastal Property Inspections Is Your Trusted Choice"
Introduction:
When it comes to homeowners' insurance, ensuring that your property is adequately protected is of paramount importance. Whether you're renewing your existing policy or seeking new homeowners' insurance, your insurance company might require a roof inspection to assess the condition and longevity of your roof. This crucial step helps insurance providers determine the level of risk associated with your property and ensures that you have the coverage you need in case of any unforeseen damage. In Orange County, Coastal Property Inspections is the go-to choice for homeowners looking for reliable and professional roof inspections for insurance purposes. In this blog post, we'll delve into the reasons why Coastal Property Inspections stands out as the top company to call in such situations.
Expertise in Roof Inspections: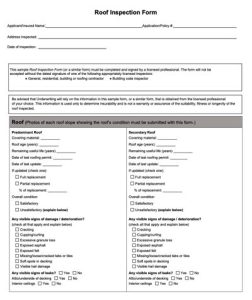 Coastal Property Inspections is a reputable inspection company with extensive experience in roof inspections specifically for insurance purposes. Their team of certified inspectors possesses in-depth knowledge of the Orange County area and its unique weather conditions, which can take a toll on roofs over time. Their expertise allows them to thoroughly evaluate your roof's condition and provide precise and detailed reports, which can significantly impact your insurance coverage.  A drone will be used to capture the entire roof, chimney, flashing, gutters, etc.
Compliance with Insurance Requirements:
Insurance companies often have specific requirements for roof inspections to maintain or acquire homeowners' insurance. Coastal Property Inspections is well-versed in these requirements and ensures that every inspection they perform complies with the insurance provider's criteria. This reduces the likelihood of delays or issues in your insurance approval process, making Coastal Property Inspections an ideal choice when time is of the essence and you need to have a roof inspection for insurance purposes.
Unbiased and Objective Assessments:
One of the critical aspects of a roof inspection for insurance purposes is to have an unbiased and objective evaluation of your roof's condition. Coastal Property Inspections is committed to providing honest, independent, and impartial assessments. Their goal is to accurately represent the state of your roof, allowing homeowners to address any necessary repairs or replacements promptly. This approach ultimately helps homeowners avoid unpleasant surprises in the event of a claim.
Comprehensive Roof Evaluation:
Coastal Property Inspections conducts thorough roof inspections for insurance purposes, leaving no stone unturned. They examine every aspect of your roof, including the shingles, flashing, gutter systems, and underlying structure. Their inspections also encompass a close examination of any prior damage, wear and tear, or signs of potential issues that could affect the roof's integrity. This comprehensive approach ensures that the insurance company gets a complete picture of your roof's health, which can help secure the best possible insurance coverage.
Timely and Efficient Service:
Coastal Property Inspections understands that time is often of the essence when it comes to insurance renewals or obtaining new coverage. They prioritize efficiency and aim to deliver inspection reports promptly, ensuring you meet your insurance company's deadlines. Their commitment to efficiency is a testament to their dedication to your peace of mind and the safeguarding of your property. If your home owner's insurance company requires a document to be filled out, we'd be happy to complete it on your behalf.
Local Expertise:
Orange County, with its diverse climate and environmental challenges, requires specialized knowledge when it comes to roof inspections. Coastal Property Inspections has a deep understanding of the region's unique roofing requirements and is well-equipped to provide insights and recommendations that are tailored to the local conditions. This local expertise is invaluable in ensuring your roof can withstand the specific challenges of Orange County's climate.
Conclusion:
When your homeowners' insurance company requires a roof inspection in Orange County, Coastal Property Inspections is the company to call. Their expertise, adherence to insurance requirements, unbiased assessments, comprehensive evaluations, efficiency, and local knowledge make them the ideal choice for homeowners seeking insurance coverage or renewals. Trust in Coastal Property Inspections to provide you with the peace of mind and security that your Orange County property deserves. Don't leave your insurance coverage to chance; call Coastal Property Inspections for your homeowners' insurance needs.
Call 949-396-9595 to schedule your roof inspection for insurance purposes today!